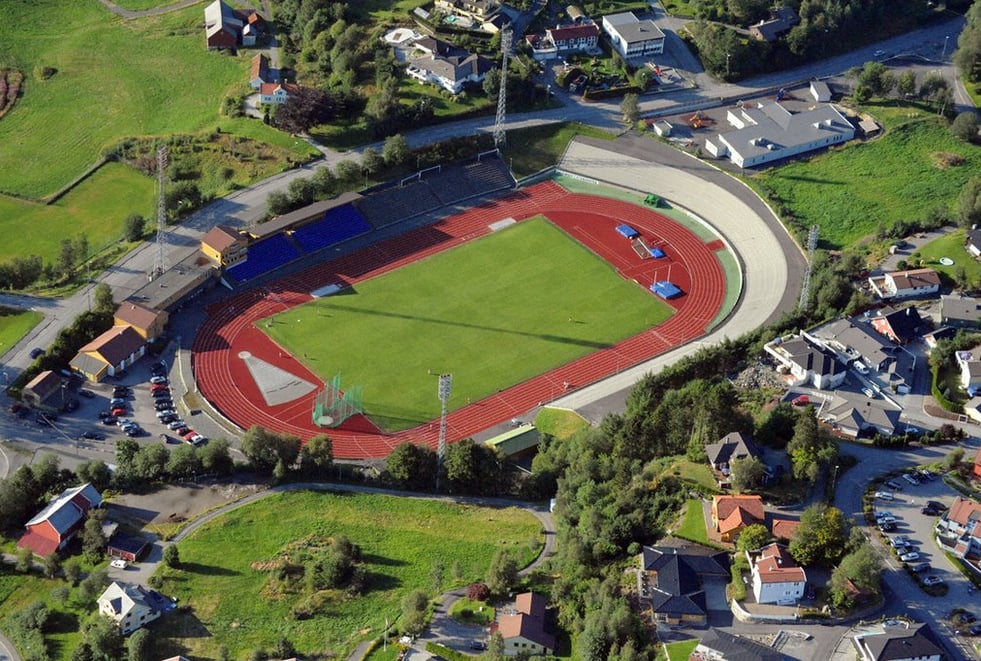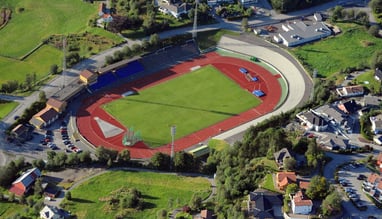 COMPETITION INFORMATIONS
GENERAL
For information of entrance to Fana Stadium, collection of accreditation cards (if not collected at the Hotel), athletes tribune etc., please refer to the attached Stadium Map.
HOTEL
As like the previous editions, the official meeting hotel is the Comfort Airport Hotel, just 4 minutes walking from thearrival hall. NB, therefore no pick up or transport needed as the athletes can walk to the hotel and will be met byour staff there.
For athletes arriving on the 1st or early on the 2th, there will be transport to the track for the ones who would like topractice /train.
CALL ROOM
In the Call Room the judges will check the following in accordance with IAAF Rules: Competition Bibs, Shoes and Spikes
Personal belongings (video cameras, tape recorders, radios, CD players, radio transmitters, MP3 / MP4, cell phones or similar devices) will not be permitted in the infield as per IAAF Rule 144.2. Competition officials in Call Room will confiscate all not authorised items.
Athletes will receive a receipt for any such items. Upon presentation of this receipt, the Athletes will be able tocollect such items from the CALL ROOM once their event has finished.
The attached shoe document shall be filled in and signed by the athletes, and presented to the Call Room Referee.
All times are prior to the actual starting time of the event.
Call | Leave Call Room | At Competition Site
Track Events: 35 min | 20 min. | 15 min.
Pole Vault: 70 min | 55 min. | 50 min
Other Field Events: 50 min. | 35 min. | 30 min
FIELD EVENTS
In all throwing events each Athlete is allowed to three practice trials under the supervision of the judges, more if time allows. In the remaining field events, the practice trials will be supervised by the relevant judges. The Athleteswill be called to the practice trials in the competition order.
COACHING ZONES
To allow communication between Athletes and Coaches, seats have been reserved in the
first rows of the stands close to the Long Jump and Triple Jump area. There will be one pass per Athlete com-peting. The pass is only valid when accompanied by the yellow card Accreditation, this accreditation needs to bevisible at all times.
EQUIPMENT CONTOL
Personal throwing equipment shall be delivered to the Equipment Control Room at !east 60 minutes before starting time of the relevant event.
TRAINING
Training at XXX on Thursday and Friday Her må det stå tid.
TRANSPORT HOTEL-FANA STADIUM
Transport to training and to the competition to be ordered at the Trond Mohn Games desk at the hotel.
PRICE MONEY, STARTING FEE, TRAVEL COSTS
After the meet, send the invoice for the agreed travel, promo fee and prizemoney to JasperBuitink. jasper@arcticapproach.com. Please do not forget to deduct 15% from theprizemoney/promo fee.
Invoice it to «Trond Mohn Games AS».
Norwegian athletes will get their price money by sending their club bank account number toper.godvik@gmail.com
PRICE CEREMONY
A short price ceremony will take place as soon as an event is completed, and only for the winner
CONTACTPERSONS
Hotel : Jonathan Byrkjenes +47 908 65 722
Staff organisation: Tom Geir Jensen +47 905 75 410
Athlete Liaison local/national : Kjell Mange Ebbesvik +47 419 28 350
Athlete Liaison: Jasper Buitink +47 951 00 411
Morten Olsen - morten.olsen@friidrett.no